ABOUT US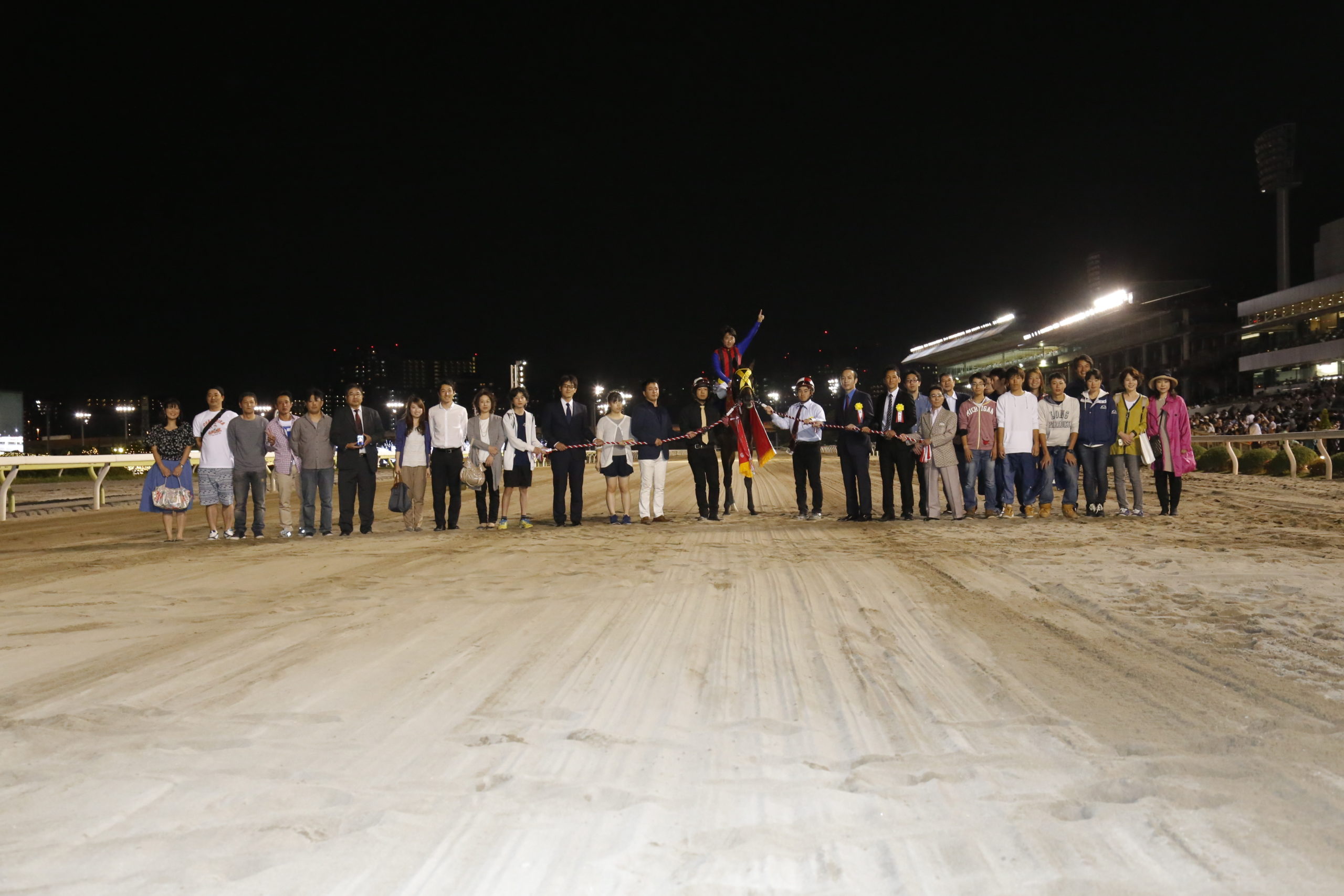 To see the world
In December 2014, We opened the long-awaited Nakamichi stables. Although there were some difficulties at the beginning of the opening, we were blessed with the relationship with the owner, and thanks to the efforts of the stable staff and all the people concerned, we were able to win the championship with Baldassarre at the Tokyo Derby held in 2016, one and a half years after its opening. We'd like to make each race important and organize stable team which can respond to everybody's expectation in order to win more big prize races from now on.
To learn the new skill

We think it's possible to acquire the ability to read ahead even a little and take the initiative by studying every day regardless of the position. We must always think and act on how we can avoid possible risks and minimize them. To that end, it is essential to build a team that respects each other and learns from each other. We will maximize the ability and motivation of our staff and aim for a team that will improve performance of the stable.
Nakamichi Stable will continue to grow with an attitude of keeping to learn, striving to build and improve a team that can respond to the changing situations and needs.
★

Horse 1st

harmony of humans and horses

With giving first priority to a horse, a man and horse builds a reliable relationship each other. In addition, as true "hose man", we believe it is important to be a good partner for horses and continue to grow together.
★ ★

Respect

respectful colleagues

We will strive to create a good environment where staff can maximize their abilities and get rewarding workplace with the job satisfaction. In addition, we will actively find and evaluate various knowledge, ways of thinking, experiences, and styles.
★ ★★

Integrity

sincere support

We behave based on sincerity and take pride in our daily work. Regardless of the position, we would like to be a team that can honestly allow what we do not know unrelatedly obediently and learn from each other.